Cape San Blas
#1 Beach in the United States
And We're Proud to call it home.
Cape San Blas is a beautiful peninsula that is located in between the Gulf of Mexico and St. Joseph Bay in Gulf County, FL. Cape San Blas is one of the few destinations on earth where the sun rises out of and sets back into the water. It has been awarded as the #1 ranked beach in the United States by Dr. Stephen P. Leatherman (Dr. Beach) in 2002. Cape San Blas also is home to the best ranked State Park in the United States, St. Joseph State Park.
Cape San Blas is truly a remarkable place and the jewel of Gulf County, FL.
#UnSurpassedCapeSanBlas
The Beaches
Uncrowded and unspoiled Cape San Blas has breathtaking sunrises and sunsets, an abundance and variety of wildlife, pristine water, sugary white and soft sand, dunes that are some 30 feet tall crowned with sea oats. Engross yourself in hiking, kayaking, biking, fishing, swimming, diving, cast netting, laughing, playing, smiling, relaxing, etc.
The Water
The underwater scenery is just as exquisite. One only has to get his or her mask and snorkel gear and explore St. Joseph Bay to discover seahorses, starfish, sand dollars, scallops, manatees, rays, a variety of fish and crabs, flowing seagrass, etc. One of the most exciting times of the year is scalloping season. When scallop season is in, enjoy going scalloping and making them part of your dinner menu!
Things To Do
On the Gulf side, get some bait and fishing gear to go onshore fishing. Red fish, flounder, whiting, etc are just some of the delicious fish you can serve up for dinner.
Or, get some friends and take a boat to one of the reefs and enjoy spear fishing, seeing dolphins, lobstering, etc. The beach on the Gulf side can also be a shell picker's paradise.
Featured Cape San Blas Attractions
Fun on the Cape after lunch at Cone Heads 8020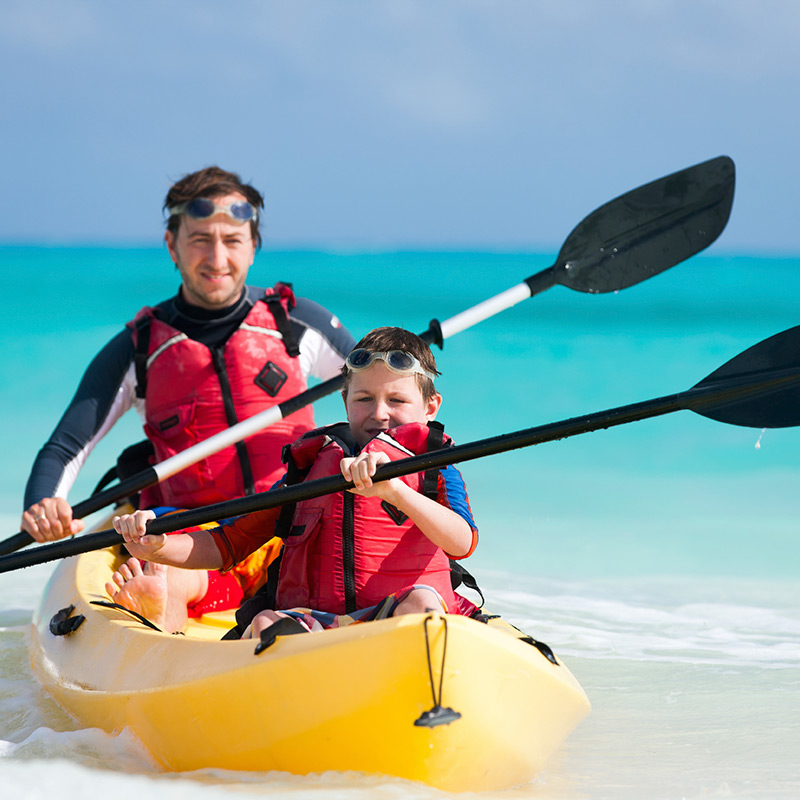 Happy Hours Kayak
Whether you are a beginner or seasoned kayaker, a family with children, avid angler, birding enthusiast, or church group seeking an eco-spiritual outing, Happy Ours invites you to Cape San Blas for a fun-filled experience.
Broke-A-Toe Horse Back Riding
Cape San Blas Horseback Riding on the Beach is a relaxing, safe way to enjoy the coast and families have rated it the #1 thing to do on TripAdvisor! We love our horses, and our customers. Rides depart from Salinas Park  located between Indian Pass and Cape San Blas.
St. Joseph State Park
See miles of white sand beaches, striking dunes and a forested interior. The 2516 acre park is surrounded on two sides by the waters of St. Joseph's Bay and the Gulf of Mexico. An isolated 1750 acre Wilderness Preserve occupies the tip of the peninsula.
History of Cape San Blas
Cape San Blas was home to a Confederate Saltworks where 150 bushels of salt a day were processed by evaporation of seawater. This halted in 1862 when a landing party from the Union ship, the USS Kingfisher, destroyed the saltworks. Cape San Blas has had 4 lighthouses. The first, built in 1847, collapsed during a gale on August 23–24 of 1851. Congress appropriated $12,000 for a second brick tower lighthouse for the cape which was finally finished in November 1855, but it was destroyed on August 30, 1856, when another hurricane struck Cape San Blas. On May 1, 1858 a 3rd lighthouse was completed and lit. During the Civil War the lighthouse was not in commission but resumed operations July 23, 1865. Over the years, erosion began eating away at the lighthouse. In 1883 the 4th iron frame lighthouse was constructed.
Third Cape San Blas Lighthouse Around 1859.
Fourth Cape San Blas Lighthouse Around 1916.