Exciting Announcement: 30E Beer Available in Cans Soon!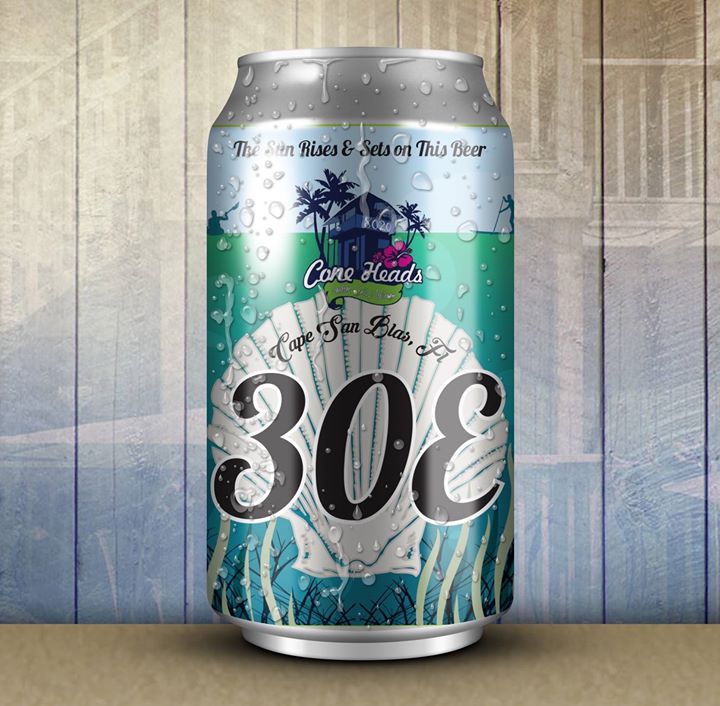 ---
An Exciting Announcement!
Since 30E draft beer was a introduced in the Spring of 2016, it has been so well received, that Cone Heads 8020 decided to expand 30E beer a little. So, this year, Cone Heads 8020 will be making 30E beer available in Cans! That's right! Soon, guests can enjoy the refreshing taste of 30E while they are on the beach, on the boat, at a picnic, camping, back at home, etc etc.
30E represents the beautiful, unspoiled and untouched world of Cape San Blas, FL. 30E is not just Old Florida but it is Original Florida. Because of this, we endeavored to captured the spirit or life force of Cape San Blas, FL in the design of the 30E beer can label.
Among the many natural features that make Cape San Blas, FL unique, one amazing facet is that the sun rises out of the water (the Bay) and sets back into the water (the Gulf). Thus, the slogan for 30E beer is: The Sun Rises & Sets on This Beer.
The description of the beer is: This laid-back ale pairs perfectly with life on Cape San Blas, FL. Pale yellow, the smooth malt profile and mild hop bitterness lingers like the Sun's stroll from the Bay to the Beach.
The hashtag for 30E beer is #UnsurpassedCapeSanBlas. Why not include that hashtag in your future posts when visiting Cape San Blas, FL but especially when you are drinking 30E.
We truly hope that everyone will enjoy this relaxing taste of 30E! Below are images of the label. What do you think?


30E Label Laid Out.